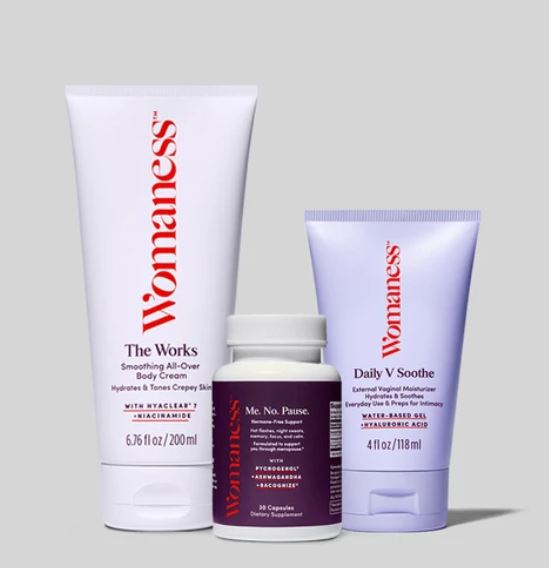 Menopause Wellness Products
Women need supplements to help them along their menopause journey.
The company, Womaness, provides many wonderful non-hormonal products for midlife women.
A few products, I highly recommend:
Let Me Sleep - natural sleep ingredients

Me.No.Pause (contains the adaptogen Ashwaganda) - helps with hot flashes

Overnight Magic - (smells so good) love this facial night creme

The Works - body creme.  Women lose collagen as they go through menopause.  This product will help dry skin and cracks.

Active Glow - bones, joint health

Let's Neck - smoothes wrinkles on your neck and has a cooling component.
Don't forget to use my affliate code "Diesta10" at check out to receive a 10% discount.
Worried someone may hurt themselves when you train them either in person or virtually?   I recommend you use Alternative Balance for piece of mind and insurance coverage.  This company specializes in health & wellness support.  Check 'em out!  I found them very responsive to any questions I had and they are reasonably priced.
By clicking the purple button, you'll be using my affiliate link.
Thank you in advance!