Join us for our 2nd Annual Raising Girls Fun-Run/Walk on September 9th, 2023!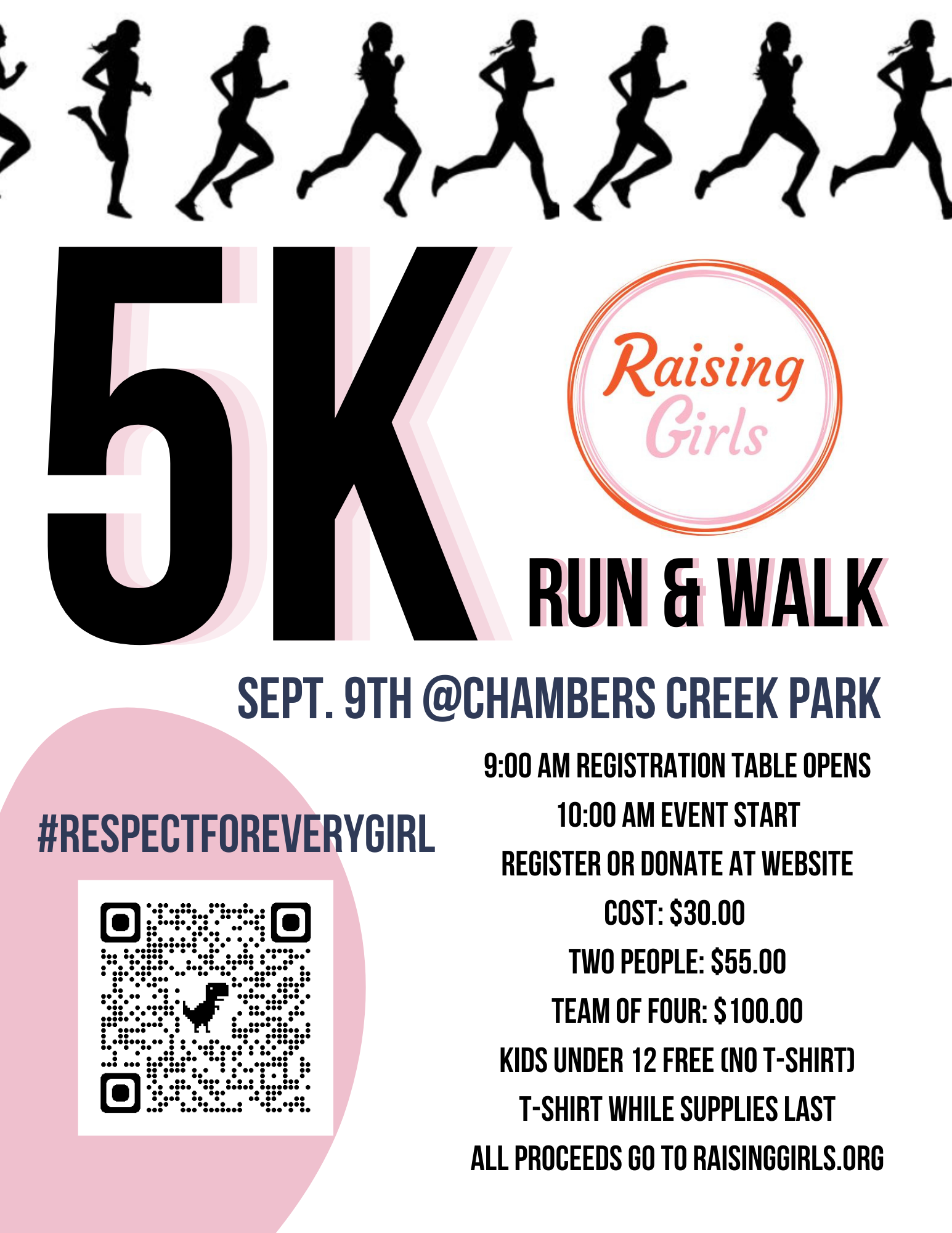 Here are some highlights from last year!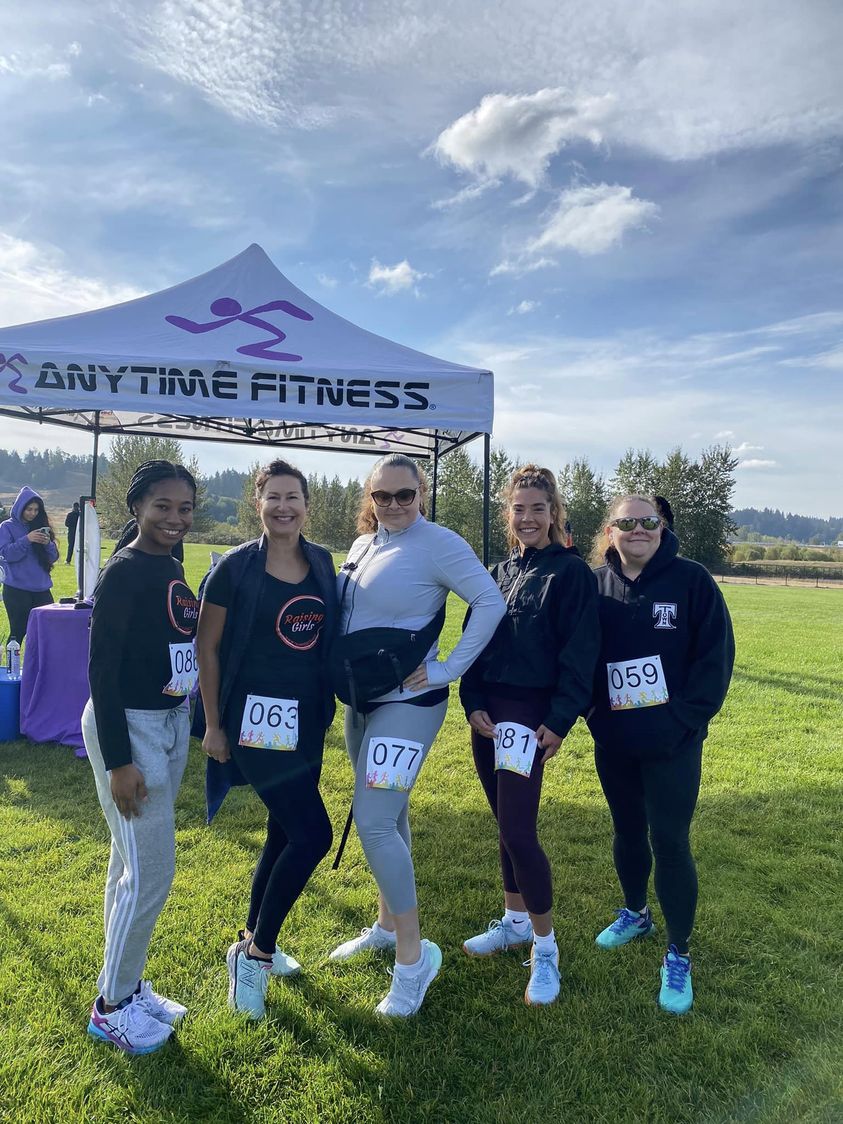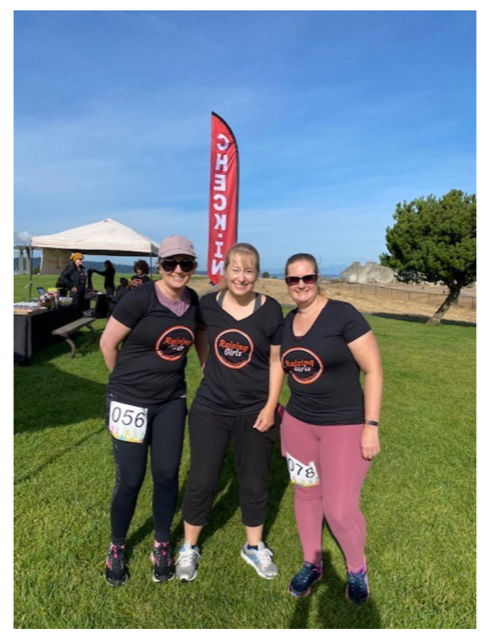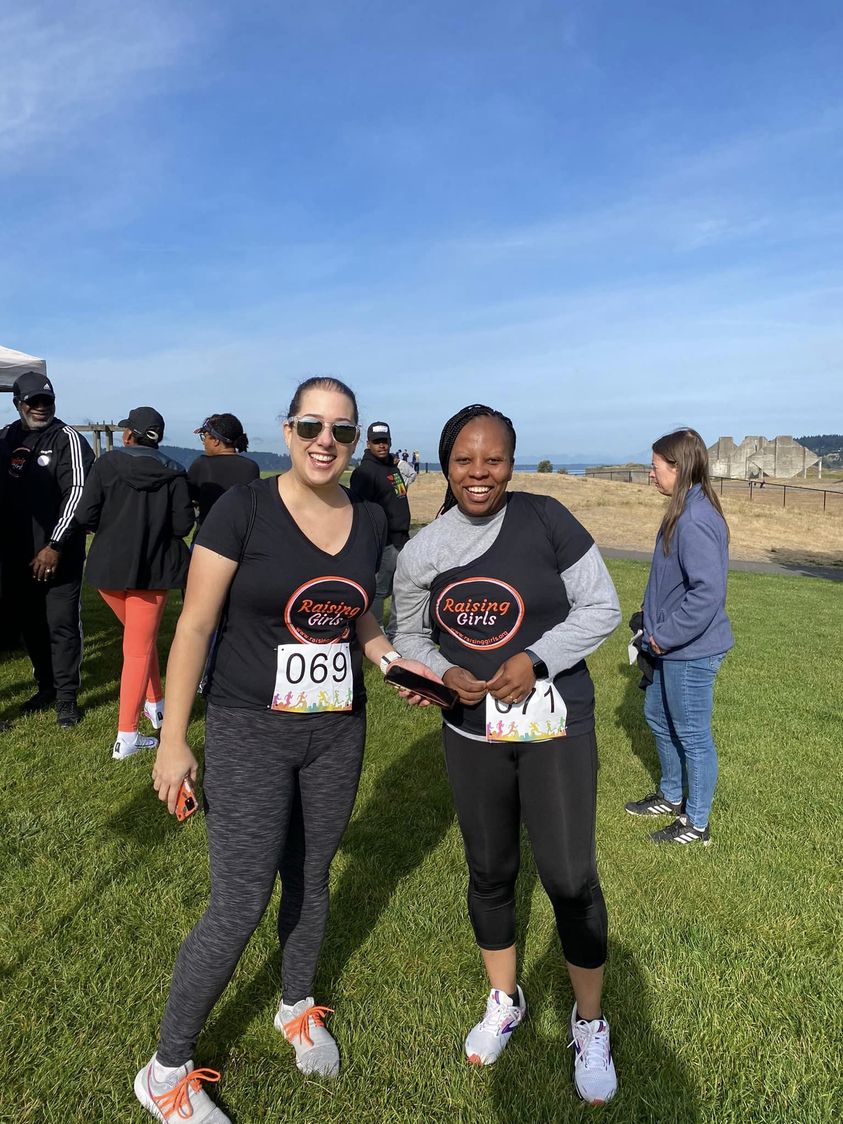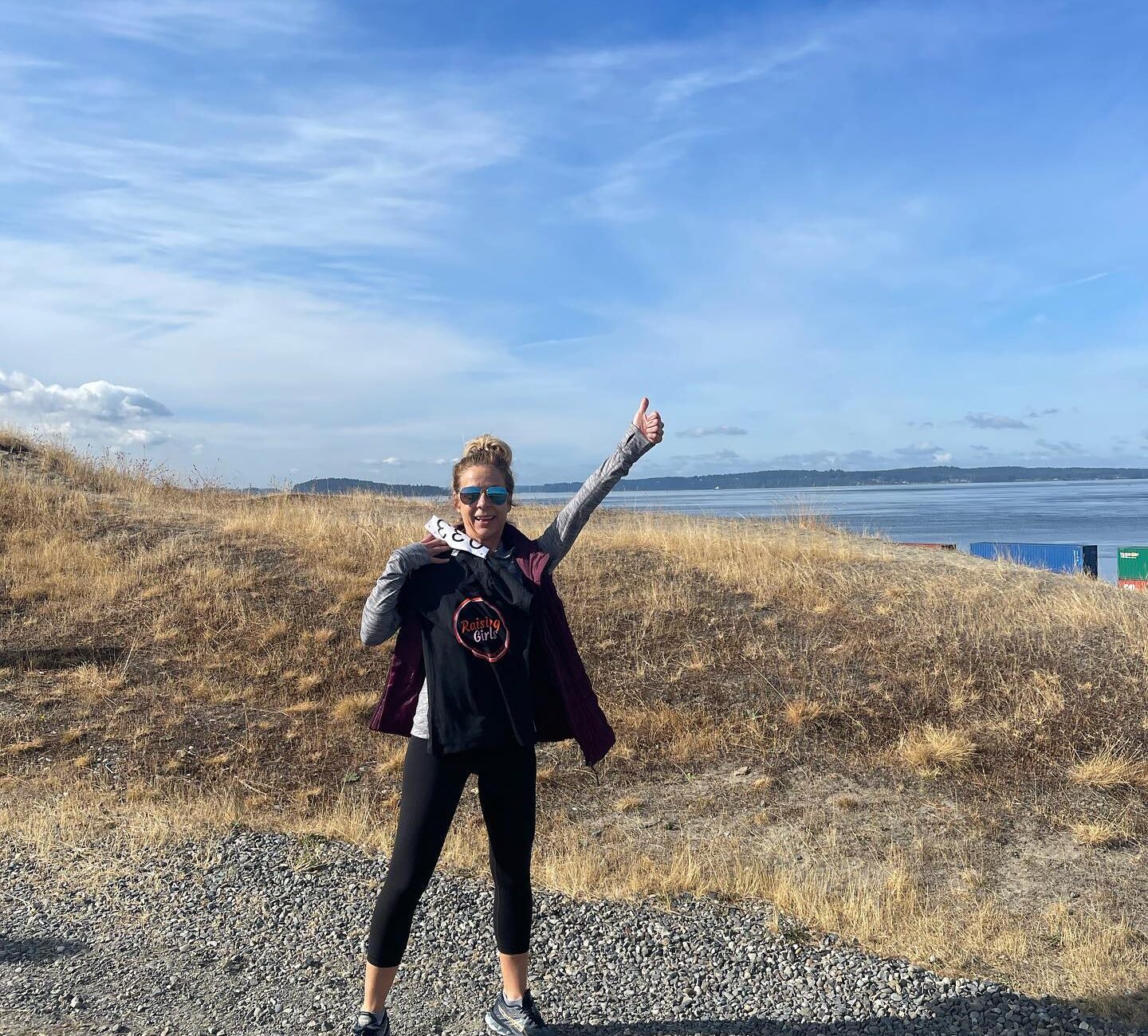 Vision Up Wellness is honored to promote this year's 5K walk/run event
for the Non-Profit Raising Girls Organization. 
Help us end period poverty.
Did you know that 1 in 4 teenage girls experience period poverty in the U.S?
Raising Girls provides necessary hygiene products to young people in Western Washington, and partners with schools & local organizations committed to serving our youth.
Our commitment is to promote pride, and share love to thousands of students in our community!  We are committed to ending period poverty and hygiene insecurity.   
We support our students so they can be successful every day! 
Supplies are sent regularly to Pierce County Jr. and Senior High Schools.  
Young men receive hygiene products as well.
Run/Walk for an AWESOME Cause!
Saturday, September 9th, 2023!
This year we will have white T-shirts (unisex) Adult sizes only, with sponsor logos on the back.  (see below)
Cost:
Individual: 30.00

Two: $55.00

Group of Four: $100

Kids under 12 free (no T-shirts) 
Date:  Saturday, September 9, 2023
Where: Chambers Creek Regional Park; 6320 Grandview Dr W, University Place, WA 98467
This will not be a timed event. 
Refreshments will be provided.
Schedule: Registration table opens at 9:00 a.m. (to pick up your T-shirt)
Walk/Run starts at 10:00 a.m. 
Event is a go Rain or Shine!
Sorry no refunds.
It will be a September to Remember! Fo' Sho!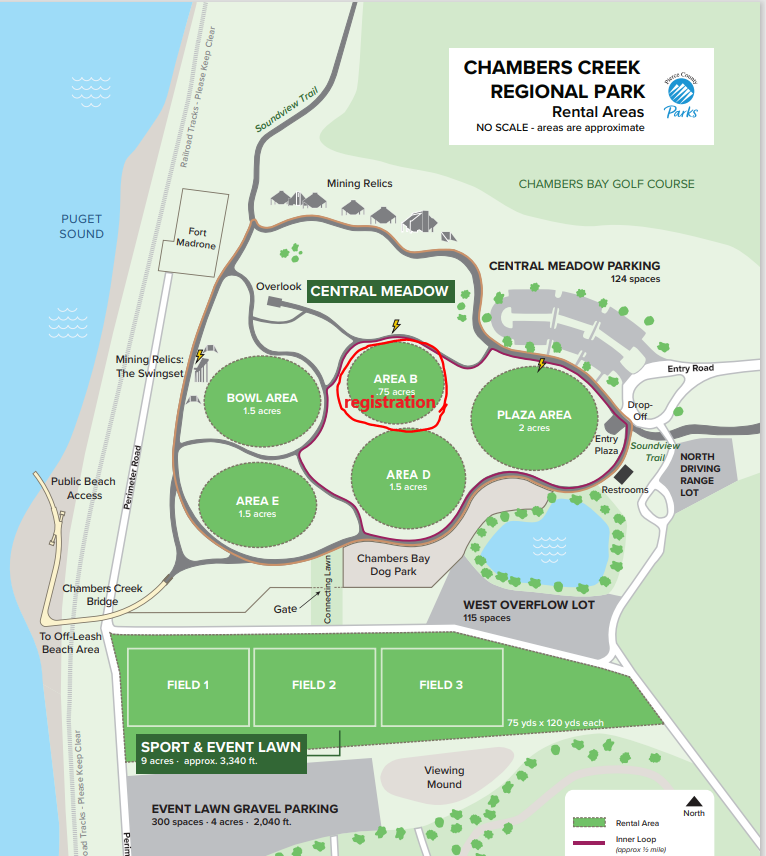 We're Looking for Sponsors!
Interested in having your logo on the T-shirts with additional marketing and TV shout-outs? 
We have 3 levels: 
Fuel Up

:  $250 (Signage at refreshment table; media mention on TV City-Line and at event)
Motivate

: $500 (Company logo on tshirts/flyers; table provided at event, media mention on TV show City-Line and at event)
Elevate

: $1000 (Company logo on tshirts/flyers; table provided at event, 2 minutes to promote business on TV City-Line, address participants at start line; table provided at event)
Shine

: $1500 & up (Company logo on tshirts/flyers; table provided at event, 5 minutes to promote business on TV City-Line, address participants at start line; table provided at event)
Deadline: May 31st
For more info contact [email protected] or call 253-970-4049